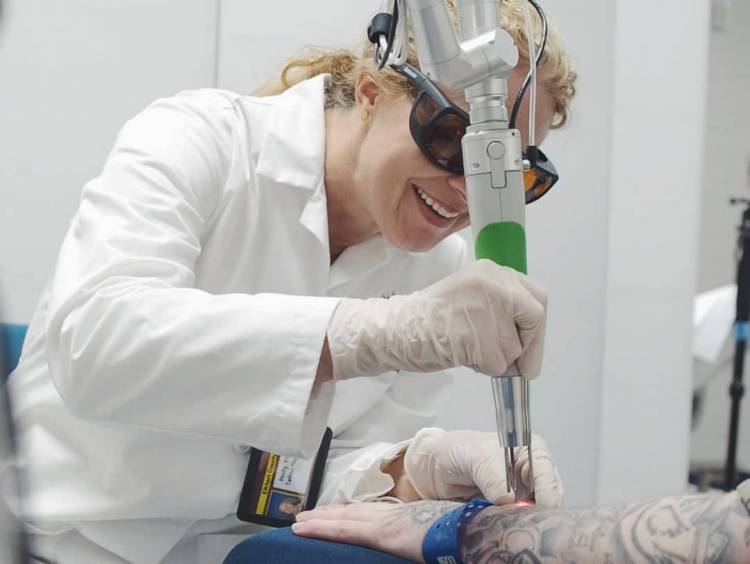 Inmates at Elkhart County Jail sign up for free program to remove face and hand tattoos
Aug 21, 2018 by Caroline Torie
Watch video here: https://wsbt.com/news/local/inmates-at-elkhart-county-jail-sign-up-for-free-program-to-remove-face-and-hand-tattoos
Inmates at Elkhart County Jail sign up for free program to remove face and hand tattoos
Appointment slots are booked solid. Inmates at the Elkhart County Jail are rushing to sign up for a new, free program.
There's a huge demand for inmates to get rid of tattoos on their face and hands.
Many are thankful for the opportunity to remove the ink that's painfully reminding them of their troubled past.
"They are turning their lives around and they've walked away from that lifestyle. They don't want their families to be affected by these tattoos, also. It's not just them," said Holly Young, Elkhart County Jail tattoo removal specialist.
Young is the new tattoo removal specialist at the Elkhart County Jail.
200 inmates within the walls are signed up to start treatment.
She's already removed numerous gang tattoos and white supremacist tattoos using a laser.
Full removal takes up to eight treatments. The fading process takes between six months and a year.
"They do face a lot of obstacles when they get out of jail and it's so exciting to be able to help in a tangible way," said Young.
Elkhart County Jail Chaplain Cory Martin says inmates that leave there face an uphill battle. That's why he wanted to add this practical program to what the ministry offers on the spiritual level. He says tattoo removal could make the lives of former inmates easier as they transition to the real world.
"They have to get a job. They are leaving with no money. No transportation, not a strong support structure. So we are trying to reduce the hurdles that inmates face when they get out and tattoo removal is one of those," said Martin.
This is how one inmate describes what this opportunity means in their own words: "The tattoos that you're removing for me have ruled my life far too long. But, with them being removed I'll no longer be ruled by my past. I've realized that my past doesn't have to define who and what I am. I am committed to changing my life for the better and removing these gang and racially-motivated tattoos shows how desperately I long for change."
At this time, inmates can't continue their treatment for free after they leave jail. But, the ministry is looking into partnering with a local health care facility to assist former inmates.
See the Full Story >